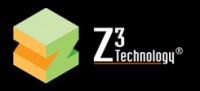 z3
Z3 Technology is an industry-leading, USA-based manufacturer of H.265 video encoding solutions. Z3 Technology offers a wide range of encoding products to provide real-time streaming and recording for Sony FCB FHD & 4K camera blocks and UMC-R10C & DCS-QX30U B2B cameras. Dual camera small form factor encoders are also available for a thermal and visible camera solutions or dual visible camera solutions.
Z3 Technology's compact camera solutions are low power, low latency and ONVIF compliant to enable easy integration with Video Management Systems. A board level or complete camera system is available to provide a production-proven flexible system.
We are headquartered in Lincoln, Nabraska with engineering offices in Chicago, Illinois. From our subsidiary office in Japan to our team of video professionals, we know the needs of the global video community and serve customers in applications worldwide.
z3
100 N. 8th St. Suite 250
Lincoln
68508
United States